Bask in the boudoir spotlight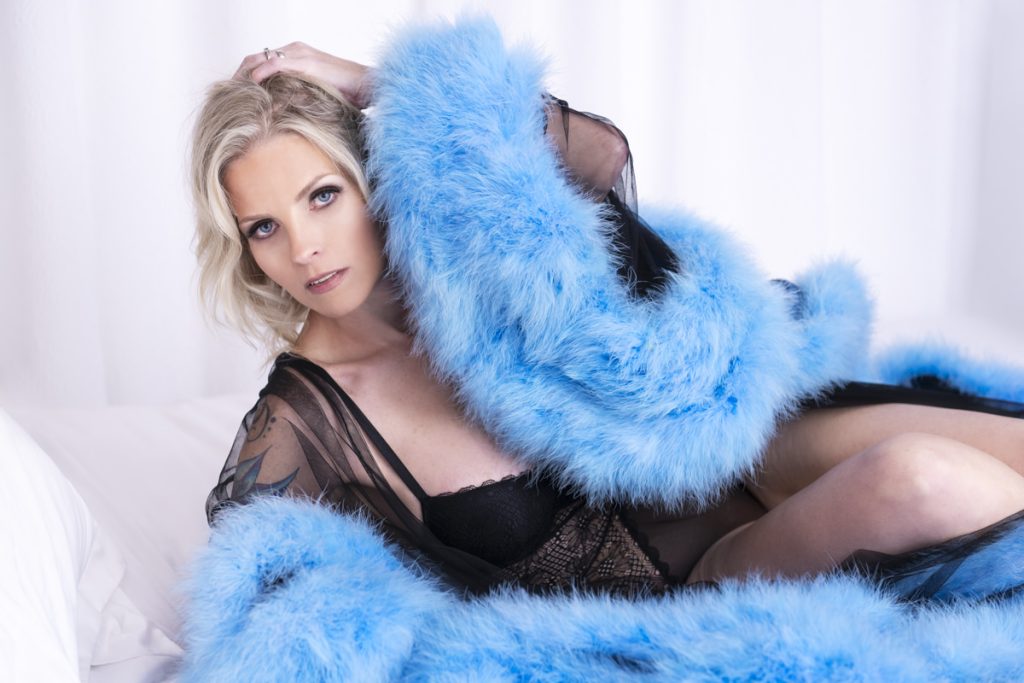 "What the hell am I doing? Why did I sign up for this? Am I crazy?"
Kris endured a monologue of self-doubt as she drove to her boudoir photoshoot. She quietly panicked while accepting the fact that this shoot was happening.
Like many women doing boudoir for the first time, Kris had many doubts. She signed up for the experience because she had wanted to do it for years and she believed she needed the confidence boost. However, she knew it was outside her comfort zone and doubted her readiness until the moment she stepped into the studio.
Kris was leaving her comfort zone to bask in the boudoir spotlight.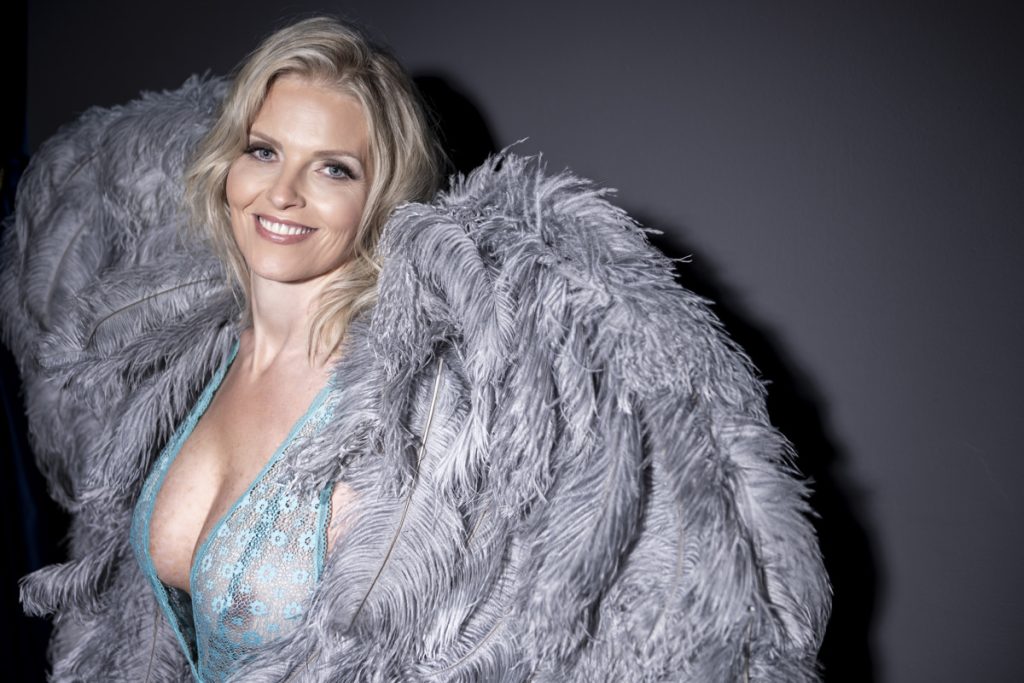 A delightful distraction
From the very beginning, Kris enjoyed a glamorous boudoir experience.
"When I walked into the studio, Jill met me with a smile and said you're going to have so much fun. It's your day! Let us treat you like a princess."
Instantly, Kris' anxiety started to melt away. She finally began to relax.
Kris was overwhelmed and overjoyed by all of the firsts she was experiencing, from being pampered and waited on to getting her makeup and hair professionally coiffed. It was all a delightful distraction.
Without a doubt, Kris looked and felt absolutely stunning. "I was in disbelief already, and we hadn't even got started."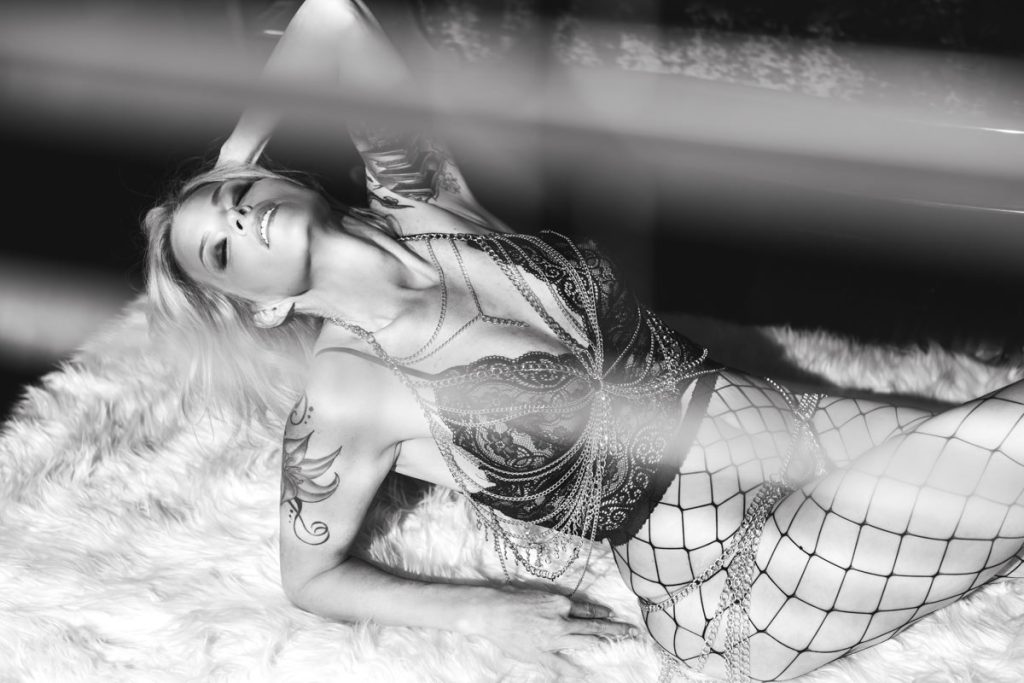 Boudoir, a positive experience
Being in front of the camera is usually the hardest part of the boudoir experience. This was no exception for Kris. She was very nervous at the beginning of the photoshoot. Nevertheless, halfway through the shoot, Kris was already planning her next one.
Kris recalls, "getting in front of the camera was not as bad as I anticipated. I was very nervous at first but it didn't last long. Jill made sure that I knew what to do at all times; she guided me through the entire photoshoot. Obviously, this shoot was a very positive experience for me."
She did it and it felt good
After the shoot, Kris was all smiles! She wondered why she hadn't embarked on this life-changing experience sooner. Without reservation, she did it and it felt good.
"I would say the hardest part was having the courage to make the appointment and walk into the studio." This was a tremendous accomplishment!
All that was left was the anticipation of seeing her photos. Kris waited on pins and needles wondering, fretting, and eager to see what she had accomplished.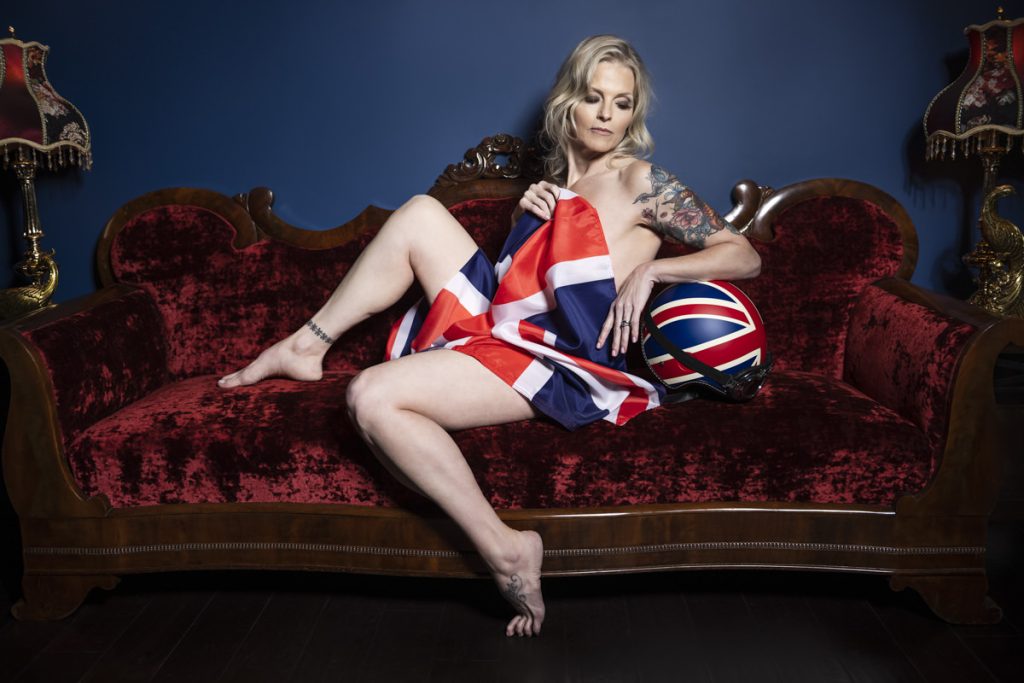 Reveal day
Finally, it's reveal day!
"When I saw my pictures for the first time I was in disbelief… there is no way on earth this is me," Kris thought to herself. "I was expecting to see what I had seen in the mirror time after time. Boy was I wrong!"
"I am beautiful, I am stunning, and I look amazing!"
Despite the fear and worries, Kris blossomed in front of the camera and realized that the person she saw in the mirror every day and the beautiful woman she saw in her boudoir photos were one and the same. She was that woman and she couldn't be more proud.
The moment of her reveal will be etched in her heart forever!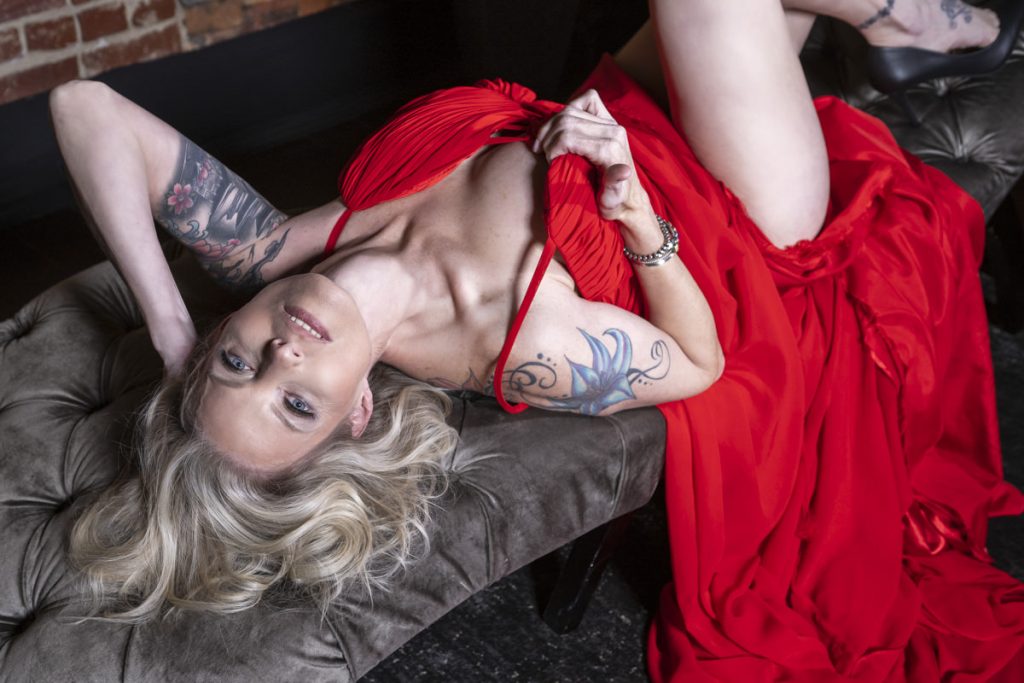 I am beautiful, I am stunning, and I look amazing
Here's Kris' parting advice, "if there is any way possible for you to do a shoot, do it. It's a once in a lifetime experience that is totally focused on you and you alone. No matter what you think about yourself now, you'll see yourself differently afterwards."
Some women are speechless at the photoshoot reveal, others are stunned to tears; however, you all have one thing in common with Kris. Walking away, your new mantra will be "I am beautiful, I am stunning, and I look amazing!"