Boudoir stories: From uncertain to confident
From uncertain to confident woman in just four hours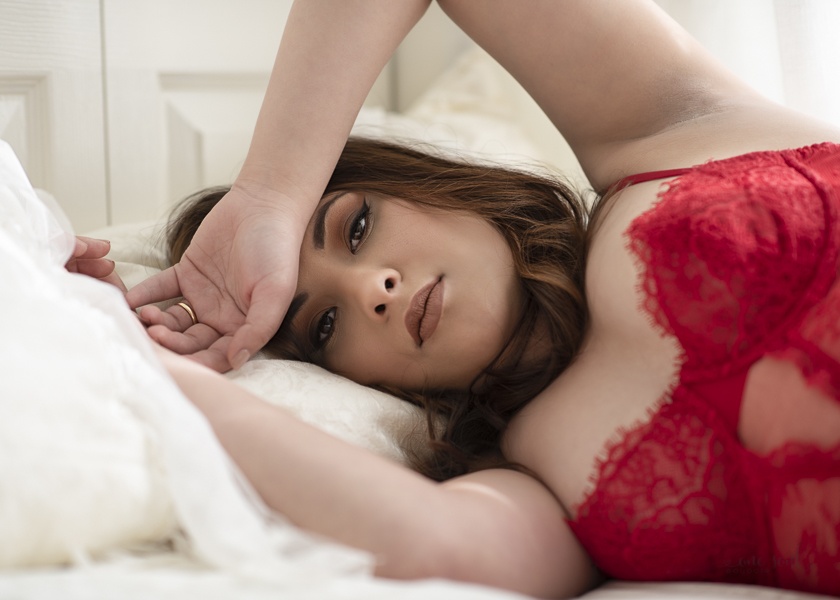 It started as a session for CeCe's fiancé and ended as one for herself.
With her wedding date on the horizon, CeCe was making all the usual preparations, including a not quite confident decision about what to give her future husband on their big day. Being that bridal boudoir is a pretty popular thing now, she contacted us with that in mind.
"However," she wrote in her post-session feedback, "after really thinking about why else I wanted to do this session at this time of my life, I realized it was for personal confidence. What it turned out to be was a session that allowed me to open myself up to other aspects that I never thought possible. I feel so confident now, and it really changes the way I hold myself in my daily life. This session was worth every penny!"
"I have always felt like I never looked 'like a real woman.' I always felt I looked so kiddish — compared to other women," she said. "Doing this shoot was really a way for me to embrace my femininity and see myself as sexy!"
During her in-person consultation, we pulled the curtains back, so to speak. We set her expectations and left no surprises that would keep her from having a super-fun time. We took her through our introduction, toured the studio, played with wardrobe, and talked about preparation tips. She left seemly committed to going through with her session.
"I expected that I would feel really nervous and that I probably would chicken out — and not like any of the pictures (boy was I wrong!!!)," CeCe wrote later.
Confident boudoir
On the day of, she added, "I remember feeling NO nervousness at ALL, which is strange since I this is normally something that would make me want to jump out of my own skin. I remember on the drive there feeling relatively calm and generally excited!"
"First off, I felt like royalty. I was served a damn good Tequila Sunrise (great job David)," CeCe wrote. Note: we unashamedly promote the judicious application of liquid courage during our makeovers. Usually, we present champagne or wine, a Mimosa, or the occasional Cosmo. But we were happy to whip something a little stronger for our confident CeCe :)
"I also got pampered and all dolled up by Milena," CeCe continued. "I loved the whole experience of having my makeup and hair done. This is not something I usually do so it felt really special."
"When I first got upstairs to start getting into my outfits the nerves came in a little, and I felt very exposed. However, Jill did such a good job of reassuring me and David kept me laughing. Jill was absolutely so professional and really did a great job of posing me. David did a great job of giving me tips on my features and how to make them look best."
"I loved getting to see little snippets of my pictures during the session. That really boosted my confidence and allowed me to get into my zone!" CeCe said. "I was so sad when the shoot was over since I could've done that all day!"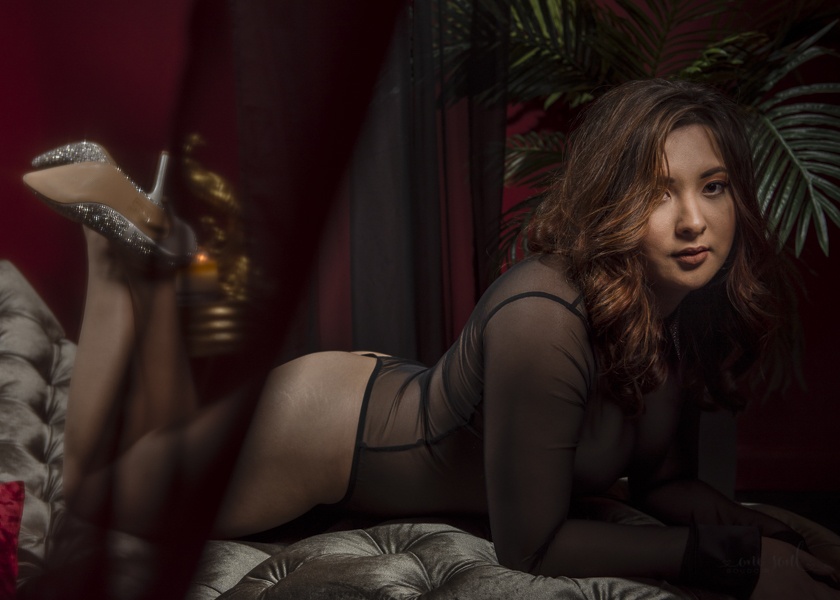 Takeaways
CeCe had these takeaways from her One Soul Boudoir experience:
1. Sometimes it takes someone from the outside world/perspective of someone who doesn't know you to really boost your confidence. My fiancé could tell me a thousand times how gorgeous I am but hearing it from someone who doesn't know you is a pretty great feeling.
2. I learned to embrace myself and truly feel like a sexy woman. Not a girl, not a kid, but a woman.
3. Choosing the right people with a special eye and talent is so important. I'm thankful to have found you both!