Amputee finds beauty in strength
Christina thought losing her leg meant losing femininity
After chronic knee problems left her with only one viable escape from crippling pain, Christina wrapped her head around the idea of becoming an amputee living with a prosthesis, the challenge of months of therapy, and — she feared — the loss of her femininity. Boudoir tackled that.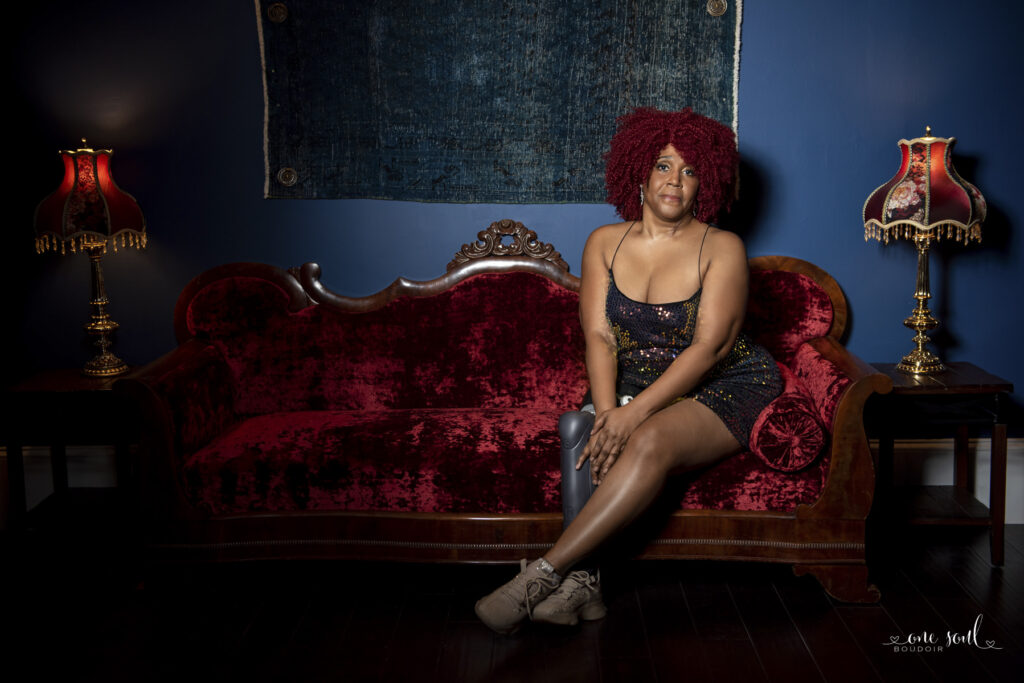 That was a couple of years before she found One Soul Boudoir. By then, her feelings about herself post-amputation were worsened by weight gain from medications and mobility limitations. She was struggling with depression.
"Being an amputee I have had to learn how to walk along with chronic back knee neck pain," she said. "All I could see is what I felt was wrong with myself."
That's why, after committing to a session, "I was excited but also scared. Didn't know how I would photograph with the weight gain."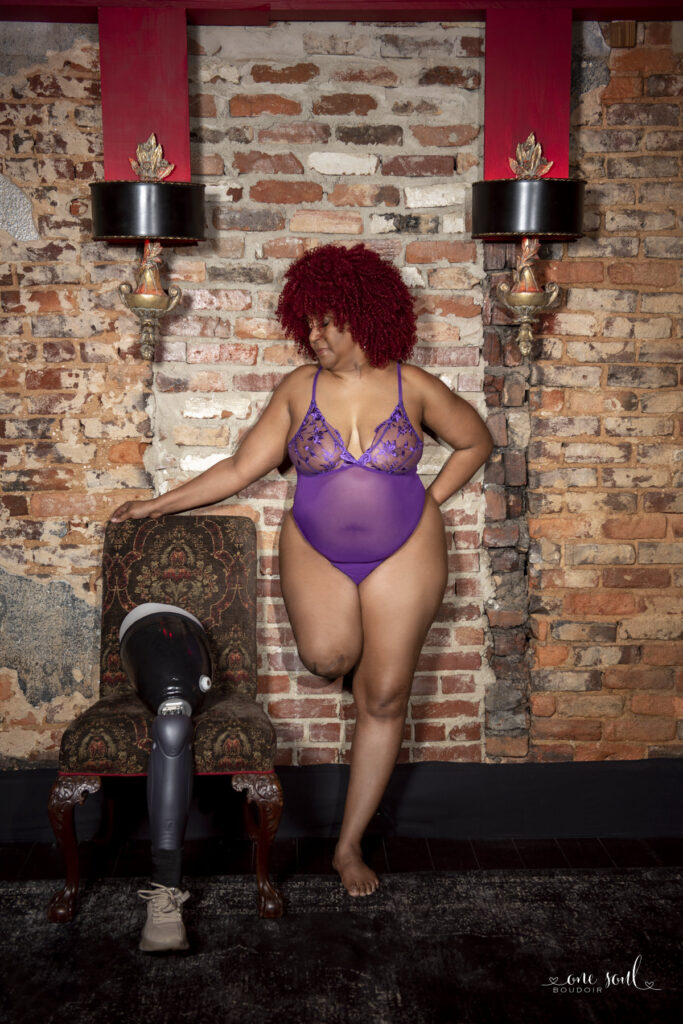 This amputee trusted the process
Trust the process. That's what we tell our clients when they're self-conscious or unsure about themselves. And that's what we convinced Christina to do.
"I was like, 'Okay, I'm here. No turning back now," she said. "Seeing David welcoming me made me feel important and special. I have always dreamed of having a professional photo shoot done. The time was finally here."
"The whole experience helped me to accept my body flaws and all to see that I was still beautiful even with the changes in my weight and the amputation that caused me to get depressed," she said.
"It was easier than I imagined," Christina recalled. "It was fun, and the conversation with David and Jill was everything. I love their energy and jokes."
"I felt like a model getting ready for wardrobe changes for the photo shoot. Seeing the end result made me want to cry," she said. "I was beautiful."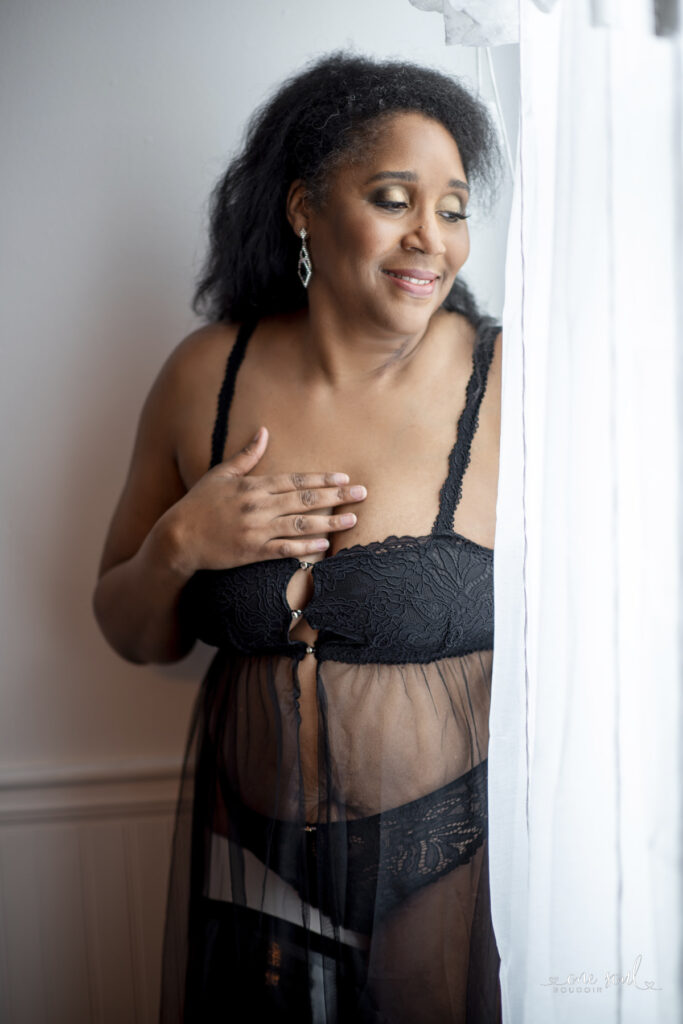 Christina's advice
"Do it. You won't regret it," Christina said. "Every woman deserves to feel like a model queen superstar for a day, getting dressed up and feeling sexy."