For Carolyn, it's Beauty 2.0 at 50-ish
Carolyn wanted her bubbles back.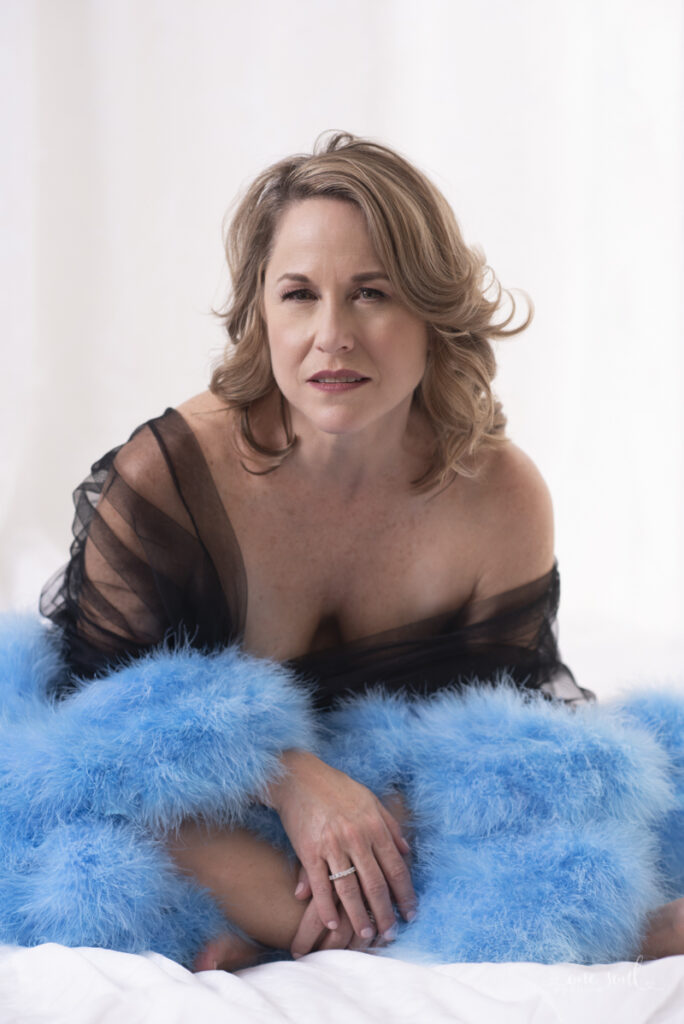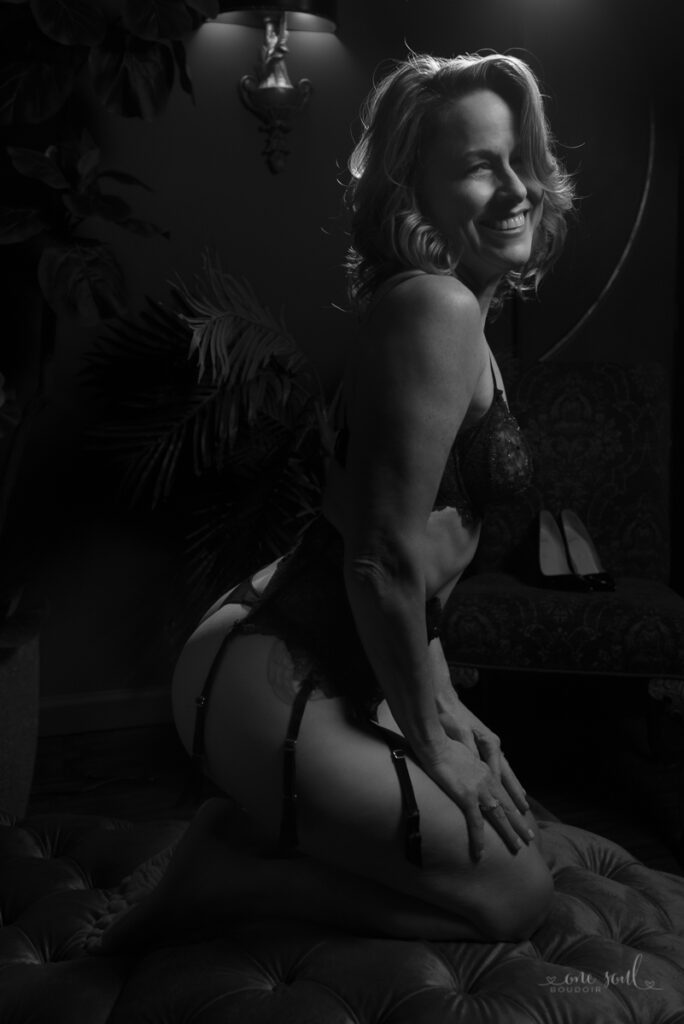 Somewhere along the way to mid-life, Carolyn lost some fizz. She wanted her bubbles back, and she has a plan.
She's not complaining, mind you. Carolyn has a good life. She lives in a nice neighborhood. Has a family. Drives a nice car. Knows fashion. Stays in shape.
Thing is, when she looks in the mirror, she sees a wife, a dance mom, a retail shop manager.
What's missing is the effervescent teen, the vibrant young woman that she once was.
"At 52, 53, I just want to start doing things to reconnect with me," Carolyn said.
"I want to have my own space in my house that's just for me, to find ways to reconnect with me, to connect with my girlfriends occasionally. The boudoir session was just part of that whole process," she explained.
The beauty backstory
This only child of a happy Southern California couple grew up in the land of temperate summers, sweet rides, and perfect waves.
From the start, things came easy for Carolyn. Friends, academics, sports, cheerleading, all of it. And she never lacked for attention.
"People fussed about me," she said. "I was the pretty girl."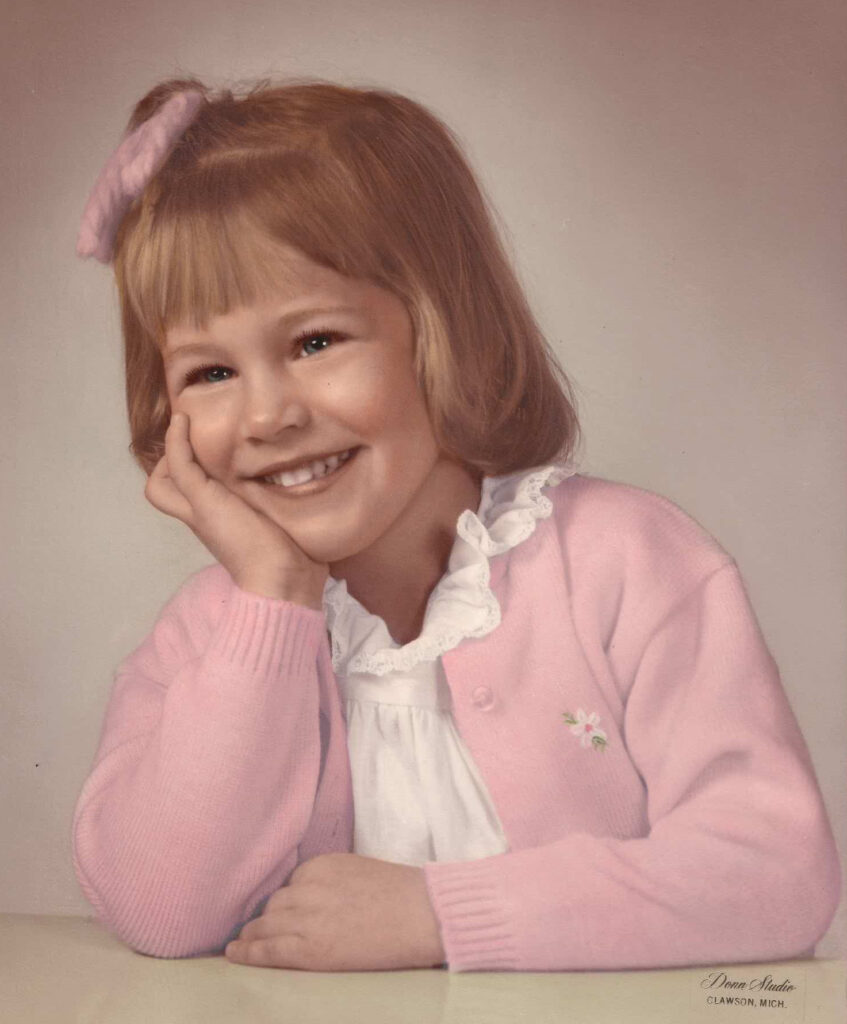 That's great for self-confidence, and it carried her through school and into her dream career, retail fashion, where she worked for eight years before she had a crack at her dream job. Her mindset at the time was "I'm super cute, I do aerobics, I lift weights," she said. "I knew I would get the job. It's egotistical, but I knew I had the power."
And she did get the job and loved almost every day of it. Five short years after she'd landed that fabulous first job in fashion, Carolyn became "one of the casualties" of the 1990s economic downturn that ravaged her industry. She was out on her high heels, laid off, with nothing waiting in the wings.
"That was kind of a kick to the ego."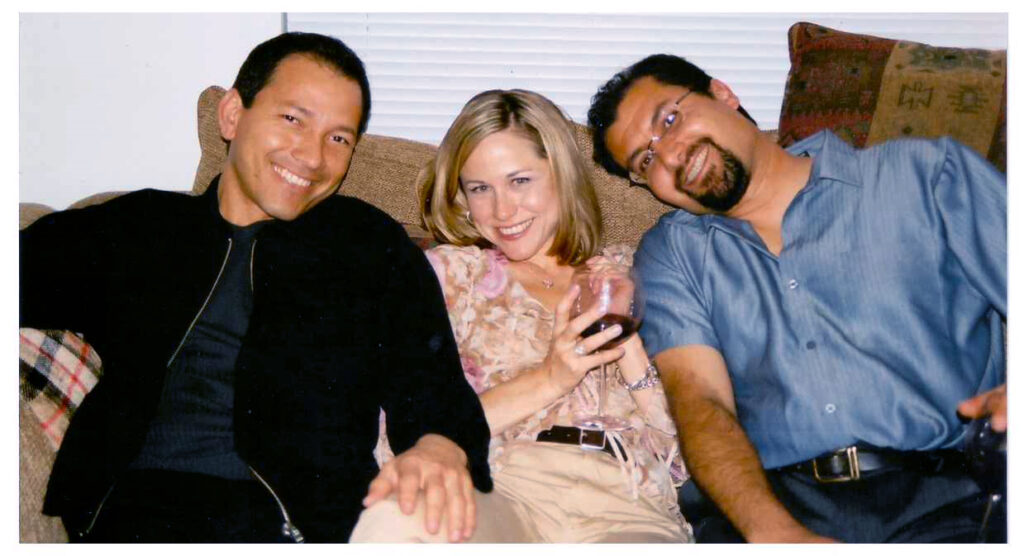 Unprepared for that first hard knock, Carolyn took a year off before resuming her career.
But things had changed and she found herself coasting and in an unfulfilling relationship that quite simply wasn't moving her toward her life goals of a rewarding career and a family of her own, like the one she'd grown up in.
Dating scene
She was working as a buyer for Dillards' private label division in Little Rock, Arkansas, when "I did the one thing. I went on eHarmony, the dating site."
"I joined as a lark. Thought it was hilarious," she recollected.
"That's when I got matched with my husband," Carolyn said. "It wasn't an immediate thing. I opened and closed his profile multiple times. But there was a connection."
They'd known each other only a few months when she got pregnant on a visit to Montreal, where he lived. Reacting again to the unexpected, Carolyn moved herself to Canada and got married.
Her daughter's now the effervescent teen and is excelling in dance competitions. And it's across those years in between that "Carolyn just started to fall away."
It's probably worth issuing a reminder to the reader that this blog post being written by a boudoir photographer, and the story's about why Carolyn did a boudoir session. So why, then?
"My whole life, I never doubted I was attractive. I think I lost my inner connection with who I was and my natural beauty in my early 40s. I had a child and a career and a husband and just lost that connection with the woman side of me," Carolyn reflected.
The decision for a boudoir session
"So it's something I always thought about and never made the time for. Just this past year, 2020, I just said — excuse my vulgarity but — 'Fuck it, I'm just going to go for it.'"
She said she's come to the realization that you have to be a little selfish "to be grounded within yourself. That's self-preservation, is what it is," she said. "I'm a selfless creature in that I've put everything aside that keeps me being me, which is how I lost me."
Impact
So, one might wonder how the session went and how much it helped her rediscover her beauty, elegance, and daring.
"The actual session? I was really comfortable," she said, but it was the reveal, where she saw her sexy photos for the first time, "that was the beginning of the impact" that her boudoir photography session would have on her self-image and happiness.
This hot lady said it was "pretty fantastic" to see the beauty that others see: "I definitely see that in myself now. I see that person these days, and it's wonderful."
Carolyn wouldn't have believed she could feel more confident about herself. But it did make her feel good and confident in her abilities, because there's some positive psychology hidden in the boudoir experience. It's helped her return to being one of the happy people.
"It reenergized me. I stand a little taller, I pull my shoulders back a little more than I used to."
As for all the middle age thinking she found herself doing, Carolyn said, "'Too old' is in your mind. Even though I preach that, I wasn't living it, and that's just ridiculous."