This bridal boudoir wedding gift transformed Ashley's life
Ashley's bridal boudoir wedding gift changed the way she sees herself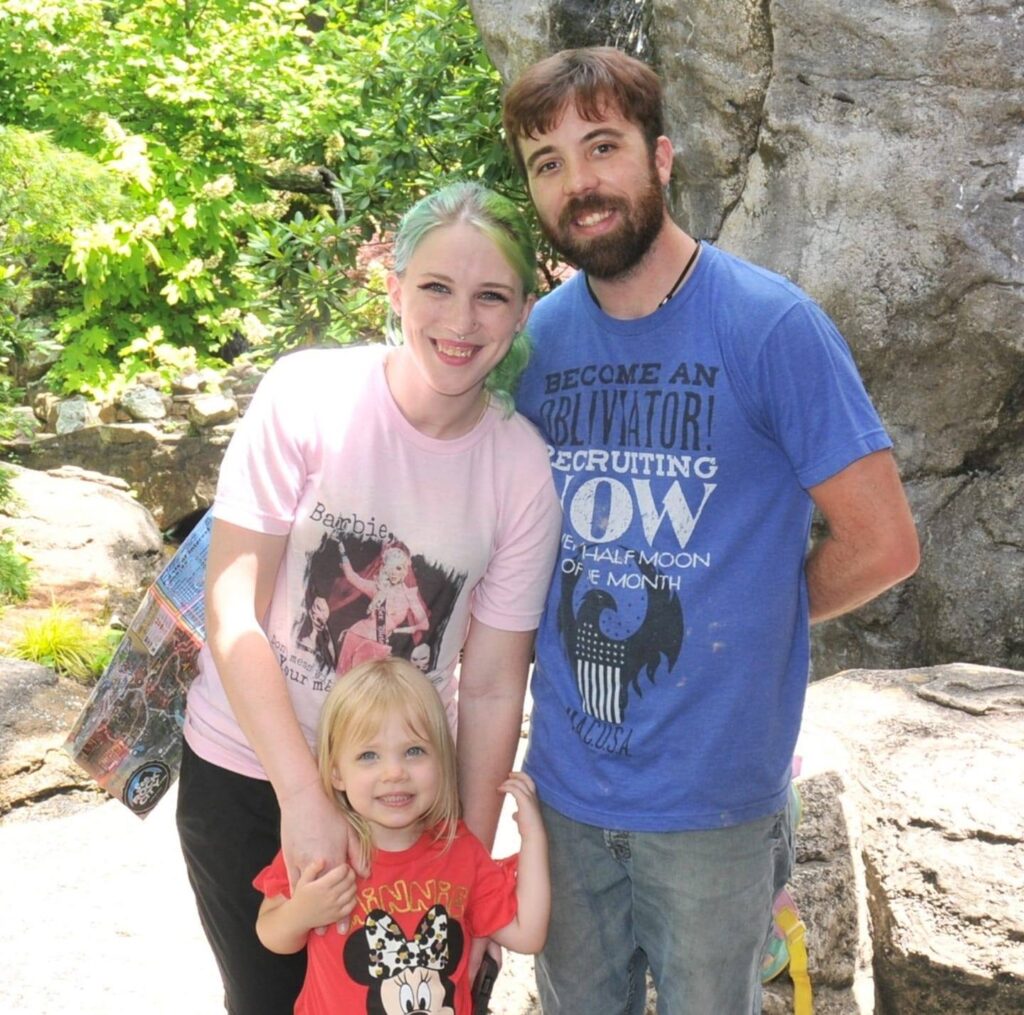 Bridal boudoir is a thing
Like lots of brides-to-be, Ashley came to us wanting a captivating bridal boudoir album to present to her fiancé on their wedding day. Having never heard about the "boudoir high", she was scared but resolute. Like a kid committed to jumping off the high-dive for the first time.
The idea of a groom's gift was her inspiration for doing a shoot. But she also needed it for herself: "I wanted to see myself the way my husband sees me. To love myself and boost my confidence."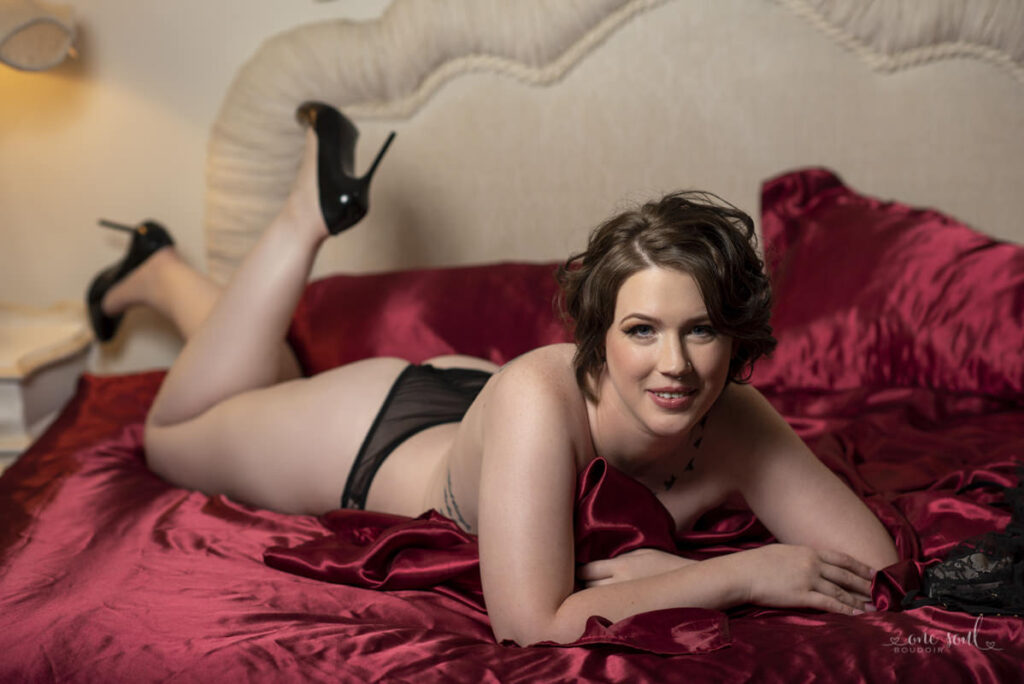 Trying to "love myself again"
But, says Ashley, "I was so nervous that I wouldn't like any of the pictures."
That's because at the time we met her, she was still haunted by the experience of her first marriage. Her then-husband "was both physically and verbally abusive and took every chance he could to make me feel worthless and ugly. I'm trying to recover from it still, and love myself again."
She finally found her soulmate in her fiancé, though, and he has embraced her young daughter as well. His acceptance of her is in part what gave her the desire to do a boudoir session.
Her wedding was seven months away, which seems like plenty of time to complete a boudoir session. But the One Soul Boudoir calendar stays pretty full six months out, so we got creative with our schedule to make her session happen.
Personalized wardrobe planning
With Ashley booked, we scheduled a consultation for some personalized wardrobe planning. We learned that gaming is one of the pastimes that she and her fiancé enjoy together, so we worked his controller and her gamer t-shirt into the looks we were envisioning together.
She also wanted to include the wedding dress she'd be wearing in just a few months. And his favorite plaid flannel shirt. And a piece of lingerie or two. We'd wing it from there, as we usually do with our clients.
Shoot day
Because we're serious about the client experience we create and the photos we capture, every shoot day starts with a complete, professional makeover, our client's favorite tunes, and for those who drink, we offer some liquid courage. Mimosas are popular. Our makeovers take about an hour-and-a-half to two hours, depending on hair length and what we're doing with it. That's time enough for our ladies to relax, sip a mimosa, and chat with our beauty team while our pros work their magic.
"I had never had my hair and makeup done to get pictures made," Ashley said. "I felt beautiful when I saw myself."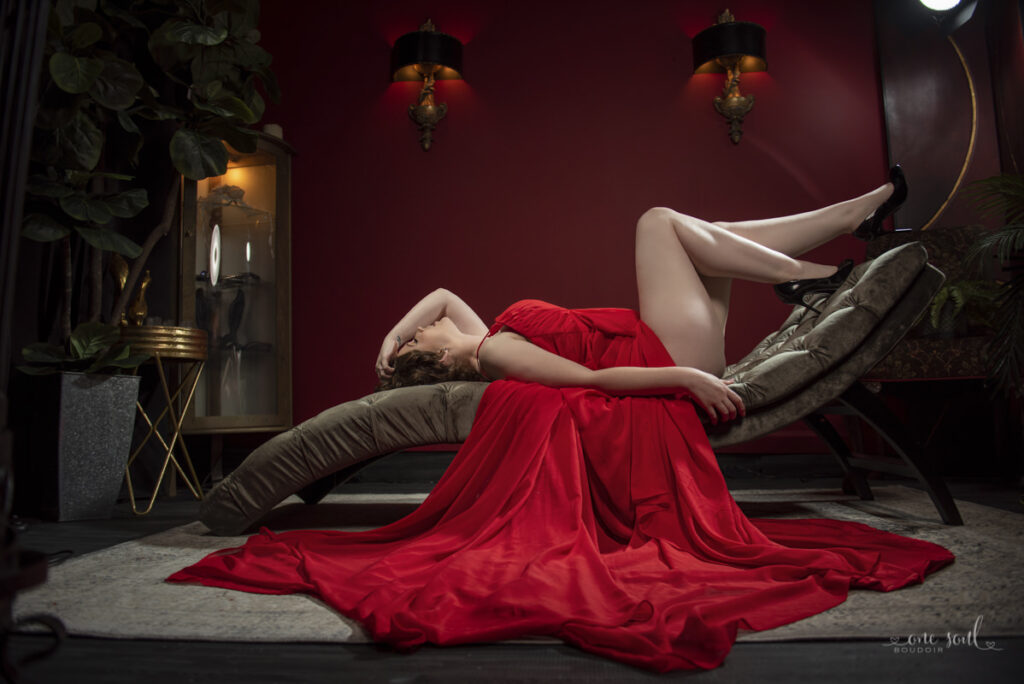 Easier than she expected
For most of our ladies, nervousness ebbs during the distraction of the makeover, then it surges when it's time to shoot. We understand that, and we know how to manage those nerves.
"I was super nervous!" Ashley said, "but Jill and David made the experience wonderful. They talked and joked and laughed with me. It made me feel so much better and comfortable. It was much easier and more laid back than I thought it was going to be!"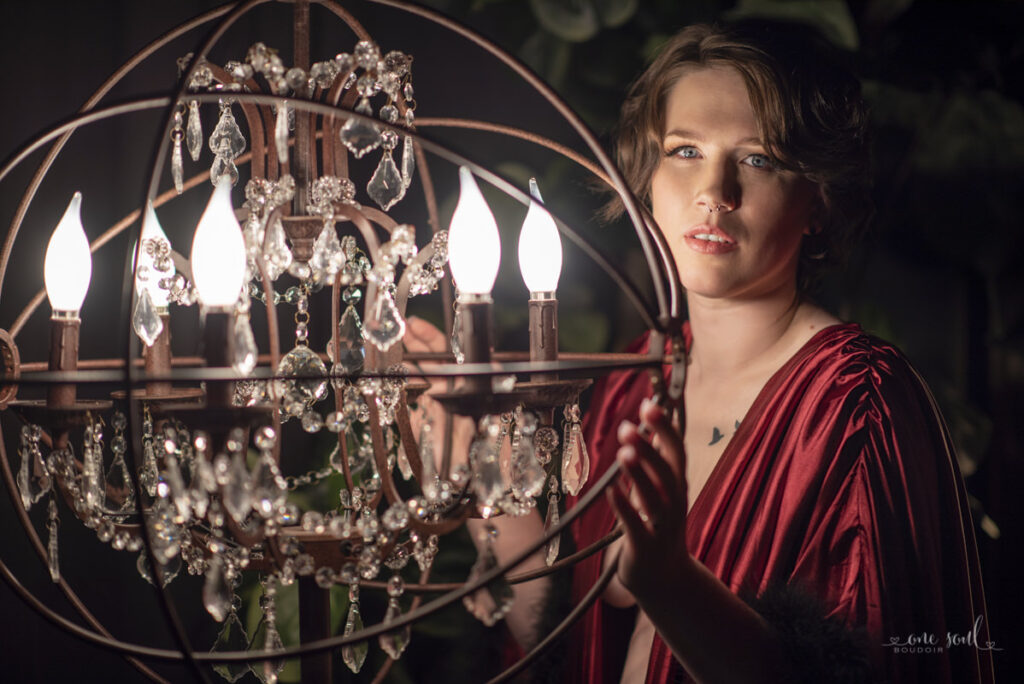 The secret: non-stop action
Our nerve-calming approach is simple: we just laugh it off. We keep things cheery while we're setting up looks and repositioning for poses. Then everybody concentrates for the moment it takes to snap the shutter. A session with us is non-stop action: wardrobe changes, posing, repositioning, playing with expressions, and studio strobes popping flashes.
We shot with Ashley for a couple of hours, but it didn't seem that way to her.
"The time felt like it flew by," she said. "It only felt like I was there for a few minutes."
The boudoir high is real
When she left us, she was on a boudoir high.
"I just knew they had gotten some good shots. And I really couldn't wait to see them! I knew my husband was going to love them."
We brought her back for her reveal a couple of weeks later. That's where our clients see their photos for the first time and choose the ones they want to keep. And that's easier said than done 🙂
"I loved them all! It was so hard to pick which ones I liked the best!" Ashley said. But we were happy to help her settle on the images she would include in the wedding day gift album for her fiancé.
The boudoir high is lasting
Afterward, we asked her how the One Soul Boudoir experience and photos influenced the way she sees herself. Her response told us that once again, the boudoir high is lasting.
"I look at myself with more love and see myself as beautiful and sexy now," Ashley said. "I see what my husband sees, and I love me more."
For ladies on the fence about a session, Ashley's advice is "do it! I know it can be scary but it is such an amazing feeling to look at yourself and love every inch of you. You will not regret it."