5 sexy looks to grab for a hot shoot!
5 sexy looks to buy
We just blogged on 11 boudoir looks you already own, and you really should read that post, but if you really just want to go shopping for your boudoir session, we recommend starting with these 5 sexy looks for your boudoir session. We also recommend giving Jill a shout about maybe doing a boudoir session, if you aren't already talking to her!
Catherine D'lish's Maribou Dressing Gown
You've seen an example of Catherine D'lish's exotic Maribou dressing gown on our Facebook page and website as a classically sexy boudoir look. Off-the-chart dramatic and sexy, they're made with tulle and trimmed boa-like with fine ostrich feathers to make you look and feel like a Hollywood starlet from the glamour days.
And in boudoir, you'll feel sexy as hell when you wrap yourself in ostrich feathers!
Tip: avoid the inexpensive ostrich-trimmed gowns that are easy to find on the Internet. If you aren't laying down hundreds of dollars for one of these lingerie pieces, then what you buy most likely will disappoint you.
Catherine D'ish's gowns and others like it start at around $300 and go up from there. It's a big jolt to the wallet, yes, but only once. And then you get to luxuriate for years :)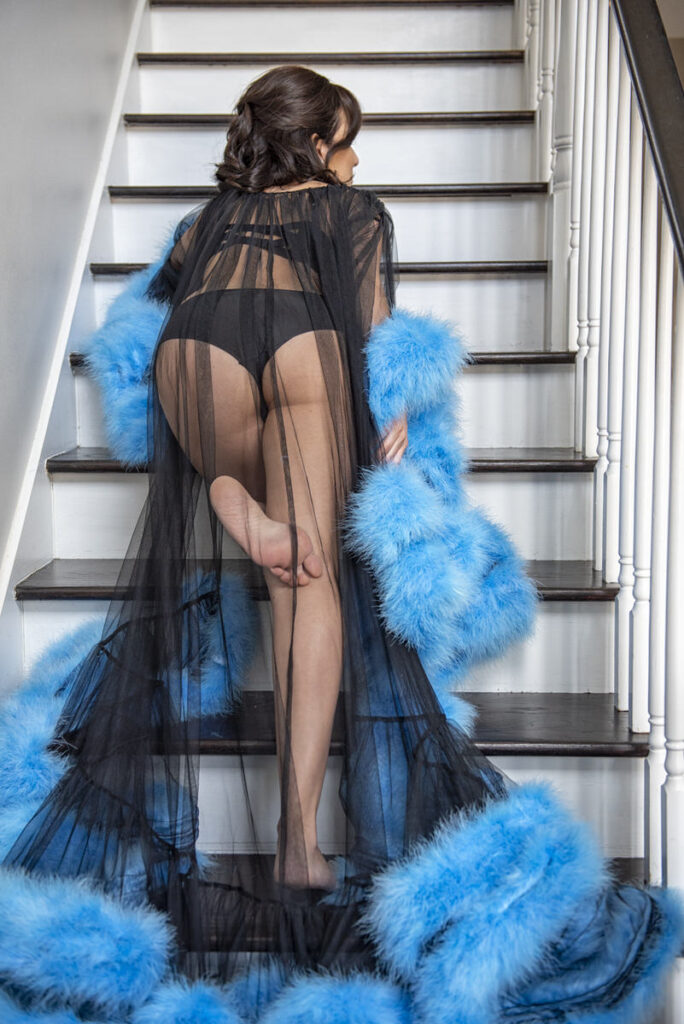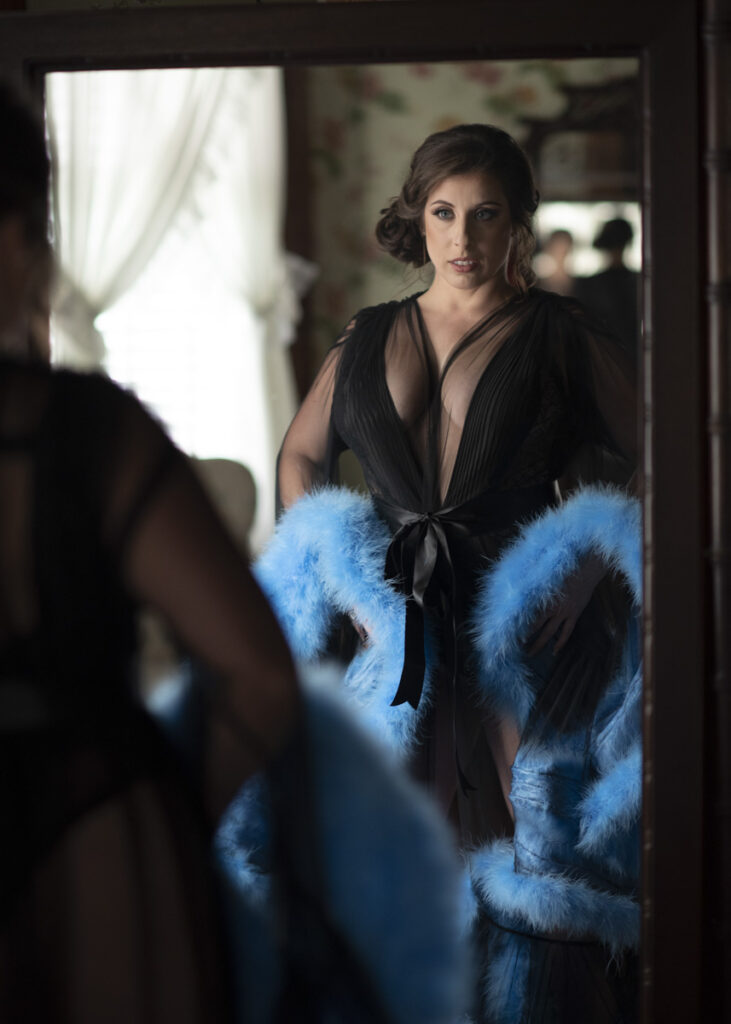 ---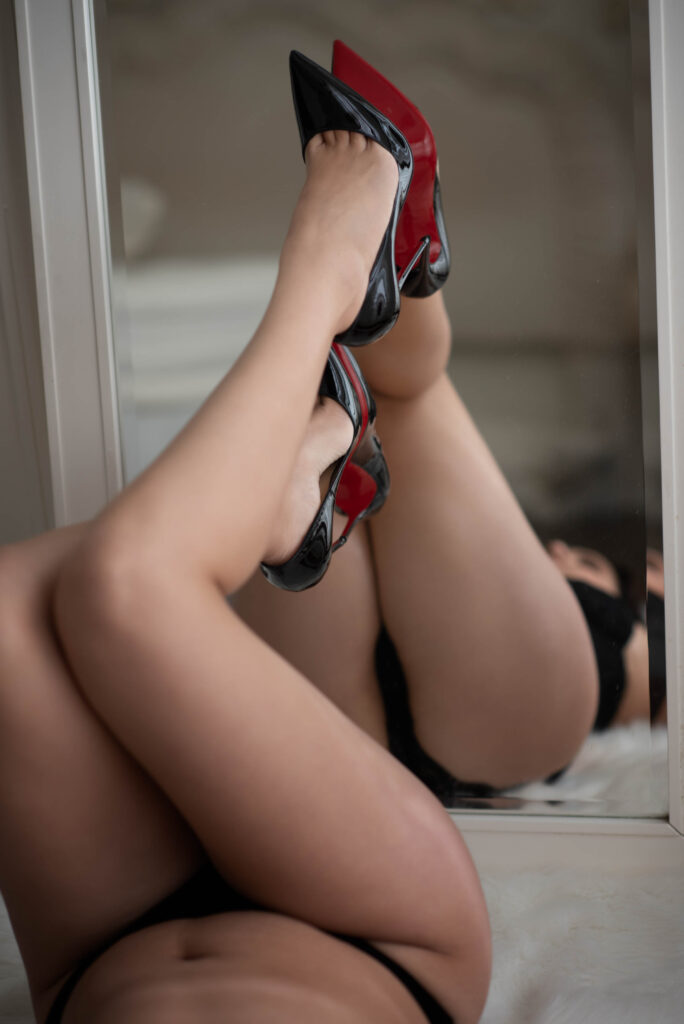 Almost every girl wants a pair of Christian Louboutin heels when she can splurge. Okay, I don't know if that's a fact, but they were my first pair of LBs, and I wore them for a photo shoot. And I rocked that shoot.
---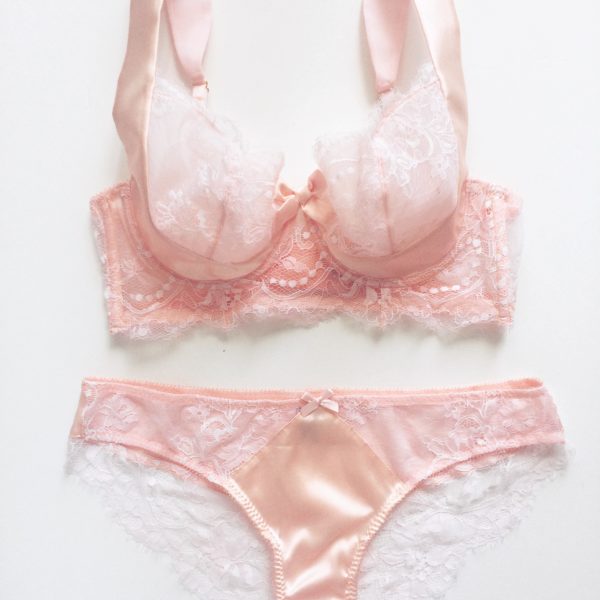 David found Parisian lingerie designer Marianna Giordana while looking for wardrobe items for my shoots with him. Marianna designs pieces that are intricately beautiful and perfectly feminine. While her website features them on typically thin French models, she offers bespoke designs for any body type. I have no doubt that whatever she makes will look stunning on any woman they're made for.
---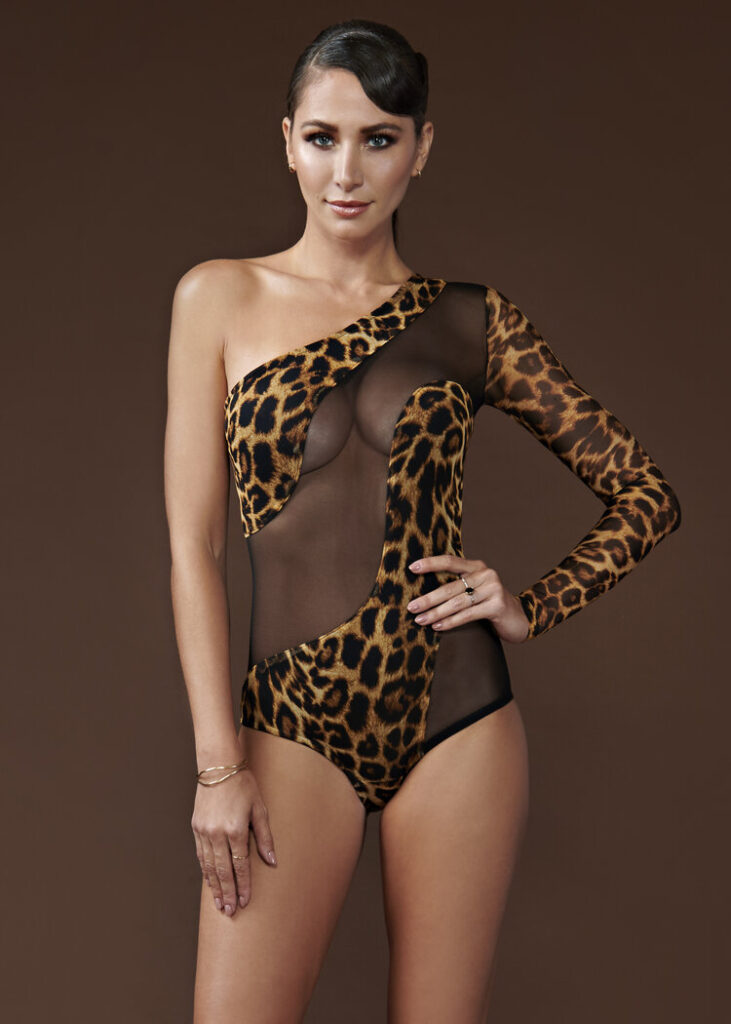 Not boudoir in the classical sense, but the Bao Tranchi line of exotic-wear gives you a mind-blowing look for your boudoir experience. And everyone will be talking when your SO takes you out on the town after your shoot. Wait — you ARE going out on the town afterward, right? I mean, look at your make-up and hair! Think about how sexy you're feeling! So the answer had better be YES!
---
El Paso designer Adrianna Tenorio's approach to lingerie absolutely nails sweetness. She hand-makes her pieces, and each reflects her delicate style and sexy creativity. Not everything she comes up with impresses, but she isn't afraid to experiment, and that's how once-in-a-lifetime looks come to be.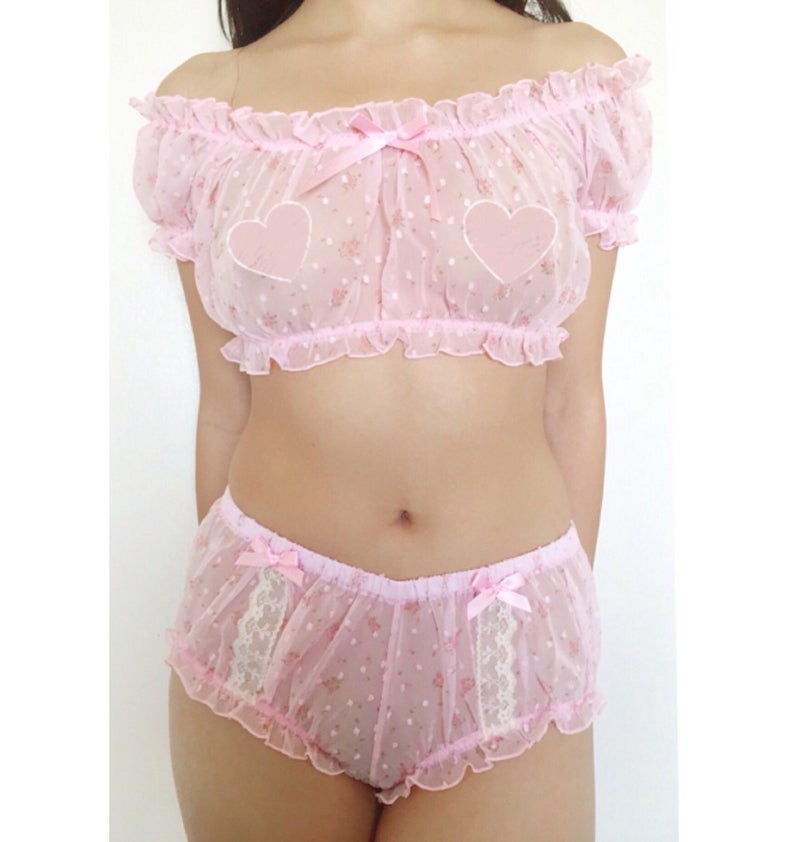 ---