Women are magic, we celebrate you

Every day of the year is the perfect opportunity to support and celebrate women. However, March 8th marks a very important day–International Women's Day! This global holiday recognizes women's incredible achievements, raises awareness and encourages others to advocate for gender equality.
Where there is a woman, there is magic. ~Ntozake Shange
Magic is what we inspire in boudoir…the magic of self worth, value, and respect…pure magic.
The quintessential woman
We asked four incredible women about the role of boudoir in shaping women's attitudes toward themselves in society. Here's what they had to say:
Barbara said, "Boudoir allows women the opportunity to embrace their sexy, fierce, or softer side that isn't portrayed or recognized on a daily basis."
Brandy comments on the power gained from boudoir, saying, "We forget how powerful we are having to manage home and work. Boudoir paves the path back to the confidence that fuels us through life!"
Marlissa pointed out that most people think of boudoir as a gift to a significant other while failing to understand the significance it holds for women.
"Boudoir is for the woman," she said. "It's for helping her see her confidence, learn her worth, and feel her sensuality. In fact, boudoir allows women to embrace and own their sexuality."
Lastly, Meredith said, "Boudoir allows women to finally express themselves as they choose, rather than trying to fit into an impossible mold created by a male-dominated society."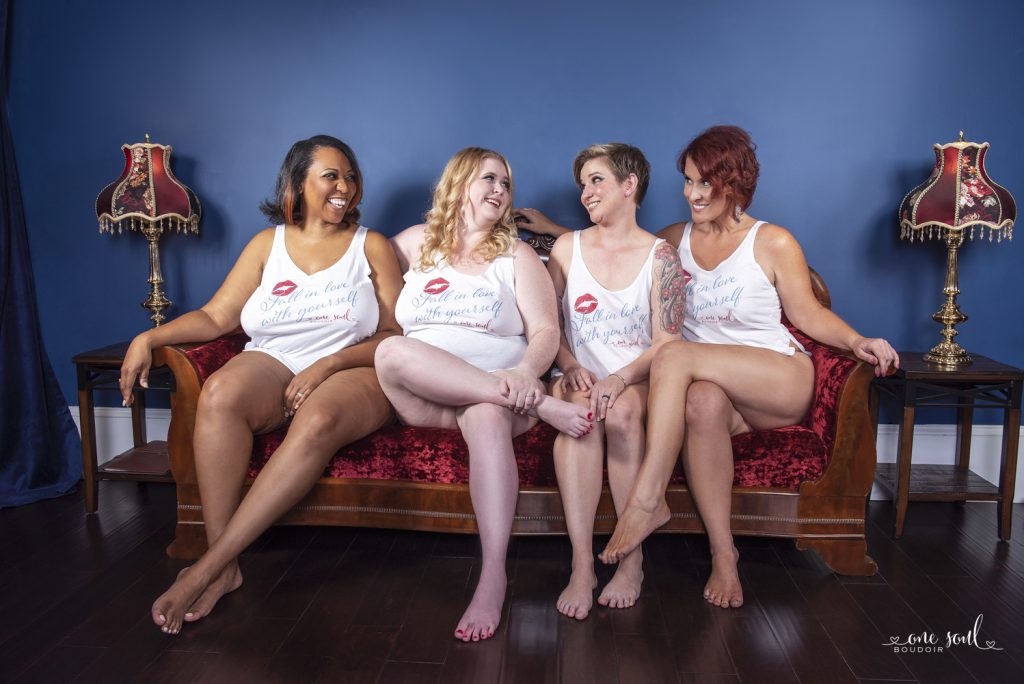 We say boudoir, for many women, is a view of the magic that lives deep within. It reminds her of the woman she's always been under layers of responsibility, family, work, and life's ups and downs. Boudoir portrays the quintessential woman, full of strength and beauty.
Women can do anything.
There is no limit to what we, as women, can accomplish. ~Michelle Obama
"Women are now able to do ANYTHING. We have the ability and resources to get it done!" Barbara said.
International Women's Day is about celebrating how far women have come towards gender equality and remembering those before us that fought for the things we take for granted today – our right to vote, our reproductive rights, equal employment opportunities, equal pay for equal work and improved working conditions.
Meredith said, "Women have always had to fight to be seen as equals."
There is so much ground to cover to ensure that our daughters, granddaughters, and great granddaughters can live the lives of their dreams, where they can be bosses, have a family, garner respect, and enjoy every privilege society affords to men.
Obviously, we're not there yet, but we've come a long way!
Inspiring confidence and beauty.
It's exciting that boudoir is one of many testaments to how far we've come. 
"I have experienced a boudoir session and it changed my entire thought process regarding my self-image," Brandy said. "I see myself as gorgeous and sexy now when I didn't before."
Similarly, Barbara recounted, "I am so much more confident and self aware now. When I feel my power and control slipping I can look at my pictures and adjust my crown to get back to the woman in those photos."
Boudoir helped Marlissa shed the image of mother. She was able to see her beauty again. In addition, Marlissa gained a sense of community. She said, "I've made some great friends and I feel blessed to be part of the One Soul Women community."
And Meredith said that boudoir changed her life! She was no longer bound by "society's unrealistic and unhealthy image of what a woman should look like."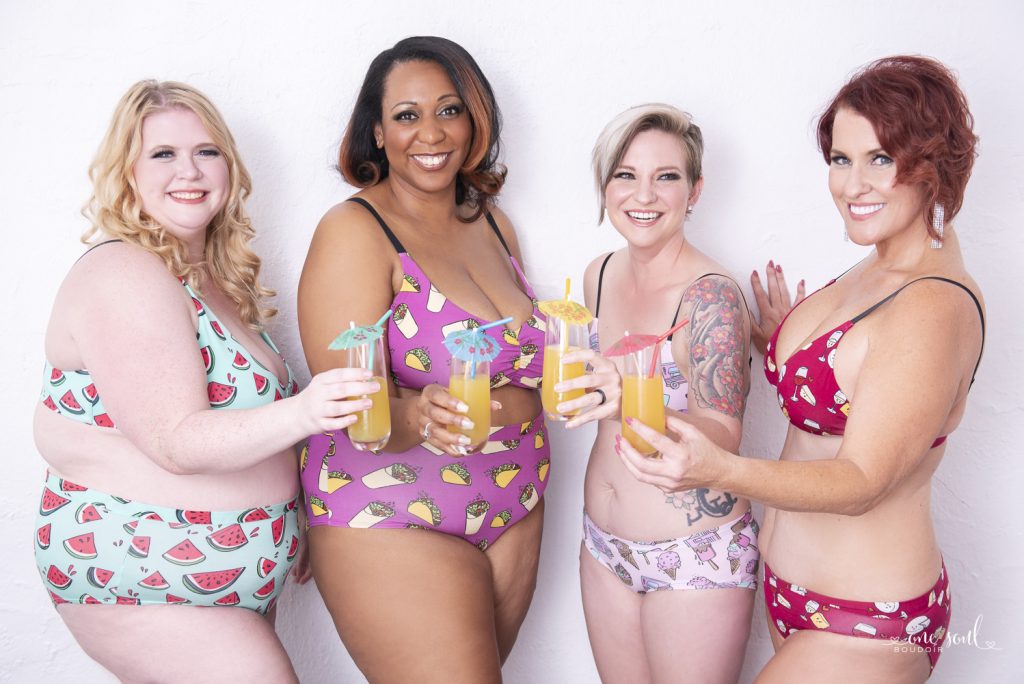 Women are amazing!
Feminism isn't about making women strong. Women are already strong. It's about changing the way the world perceives that strength. ~ G.D. Anderson
Being a woman today means celebrating who you are; it means embracing how strong and fearless you are. It means speaking up to continually make life better for the next generation of women. It also means accepting that you are amazing!