More than sweet? Cyndi wanted to find out
She found her "secret sexy" with us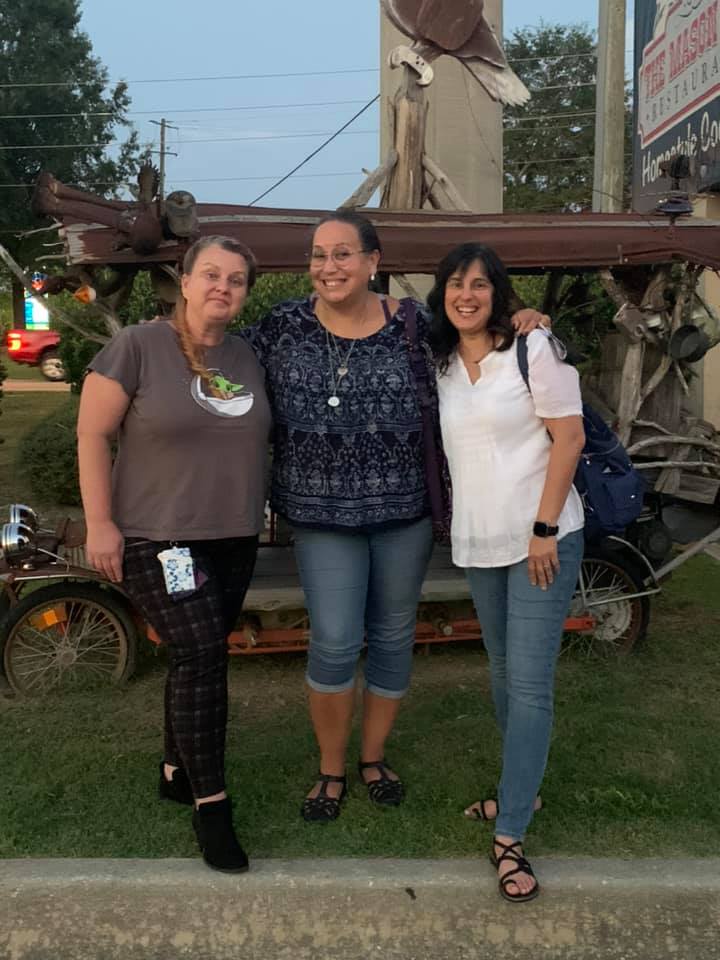 If you were to meet Cyndi, she'd likely strike you as pleasantly self-confident. Maybe not someone who'd run for office or climb onto the bar at Coyote's, but someone who's, well, fairly secure about herself. A little conservative. And, we wager, it's her smile that would give you the impression she's nothing more than sweet.
That's the thing about smiles and Cyndi. A great smile can hide all manner of traits. And Cyndi has a great smile.
So what's really the deal? Well, Cyndi's been told a time or two that she's pretty. That she's got a nice this or that. Problem is, she doesn't really buy what people might offer her, because everybody's got an angle.
"I don't believe what people say," she mused, "Maybe I'm a little jaded, but I think people sometimes just say things to be nice."
Okay, so here we have somebody who would love to be more than sweet, but what if she isn't? So she set out get an answer to her question, "Am I attractive really? Desirable?"
Resonate? We get a lot of that.
Long story short, that's how we ended up with Cyndi in our studio. We did the whole mimosa-and-makeover experience with her. Then we hit the studio sets.
Verdict: more than sweet?
We think so. But you decide for yourself.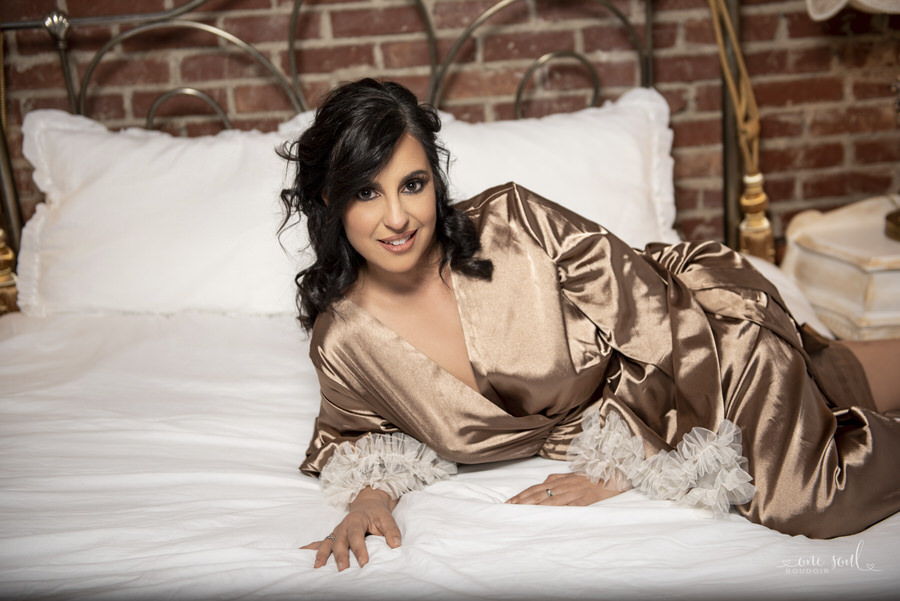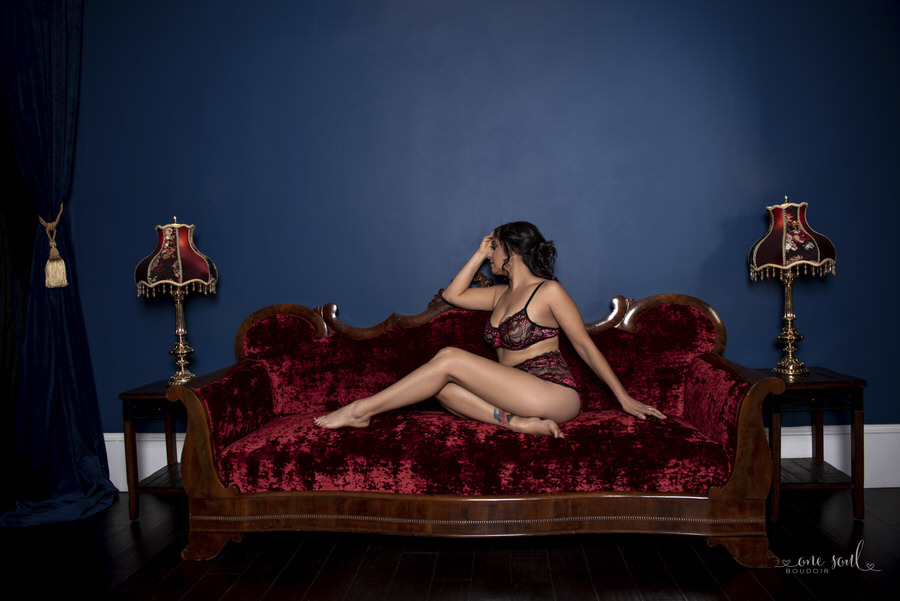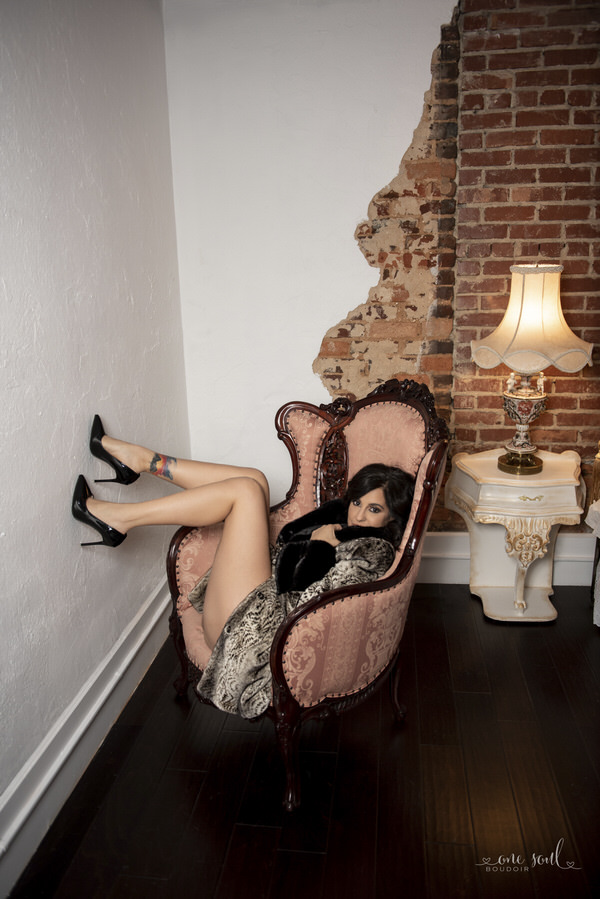 But what did she think?
"I loved to see Jill and David's creativity come through in poses, outfits, and angles. I also loved that they let me play around a bit too. They'd let me try poses, and sometimes it worked and sometimes it didn't. But they let me be a part of the process, and that helped me own it. The overwhelming vibe of the shoot was laughter and fun."
And as for her motivation for the shoot, she said, "There's nobody else telling me [I'm attractive]. I can see it for myself. That's important to be able to see it for myself."
Cyndi got the affirmation she needed. But she wasn't the first to figure that out.
"My [girl]friend noticed a difference in me that I hadn't noticed," she said. "I call it secret sexy. Every day I can walk around and be myself, but I have a secret that nobody knows that I can choose to share. It's my super-power."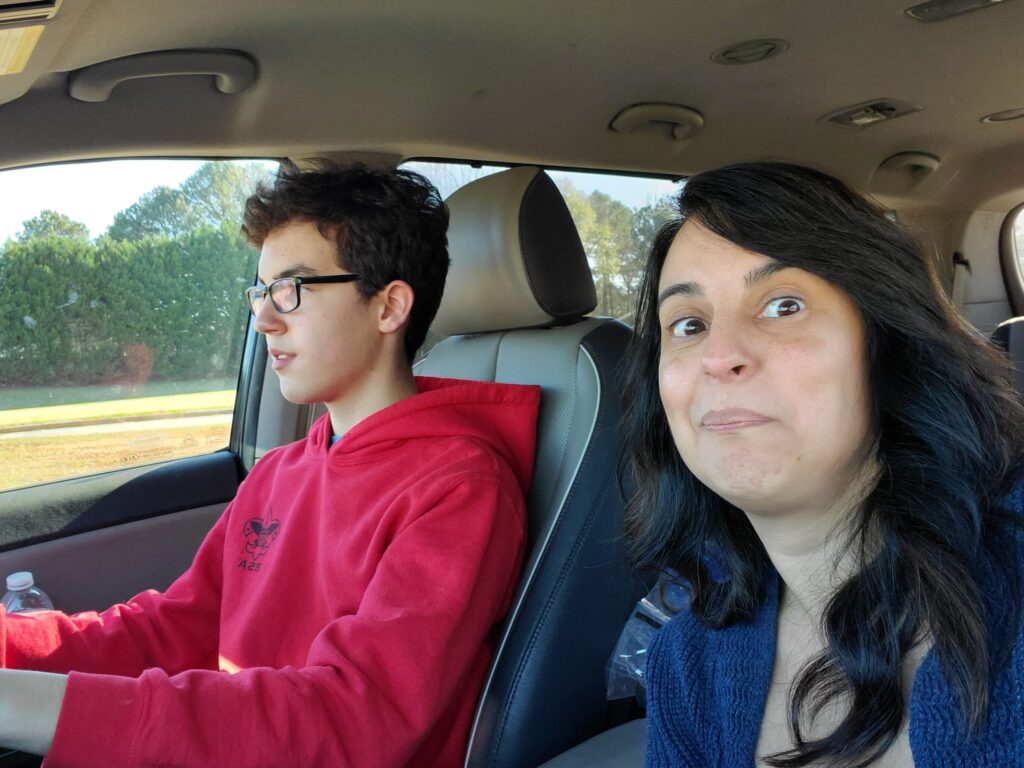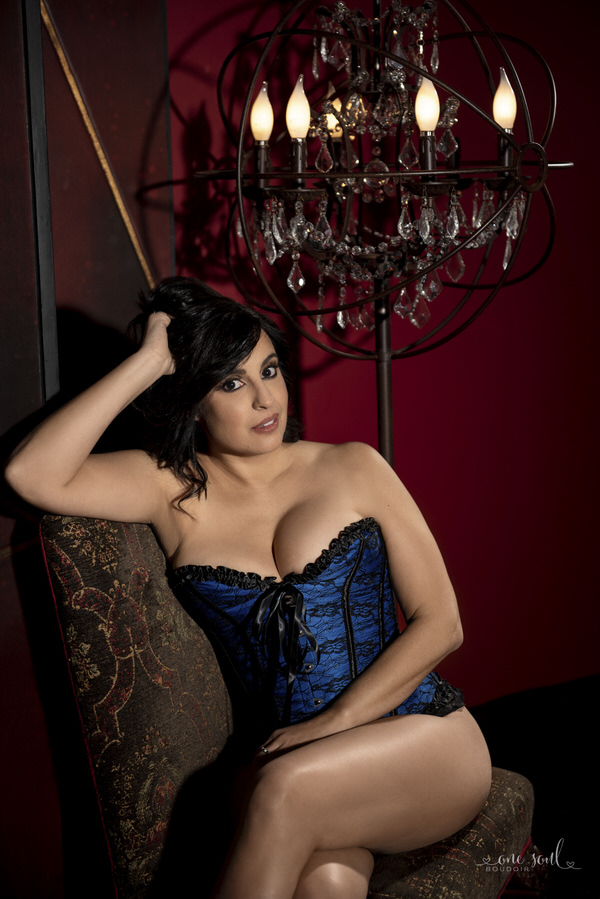 We asked Cyndi what she'd say to someone who's on the fence about doing a session.
"Of course I'd say the obvious, 'Just do it!' but also I'd say you will not regret it. You will not regret seeing yourself the way Jill and David see you. I'd compare it to going in as a caterpillar and coming out like a butterfly. You will grow during this process and discover your unique pattern and color of those gorgeous wings that have been waiting patiently to emerge and show everyone the real you."
Epilogue
Cyndi was so over the moon about her experience with One Soul Boudoir, we invited her to join us as an ambassador. She recently completed her second shoot. The photos in this blog post are from that session. Her reveal — when she sees her photos for the first time (except for these sneak-peeks) — is scheduled for February 11, 2022. We'll be airing it live in our ladies-only Facebook group, One Soul Women, at 7pm that day. So tune in!