Our One Soul Boudoir adventure blew away this boudoir veteran
"This was the absolute best I have ever experienced!"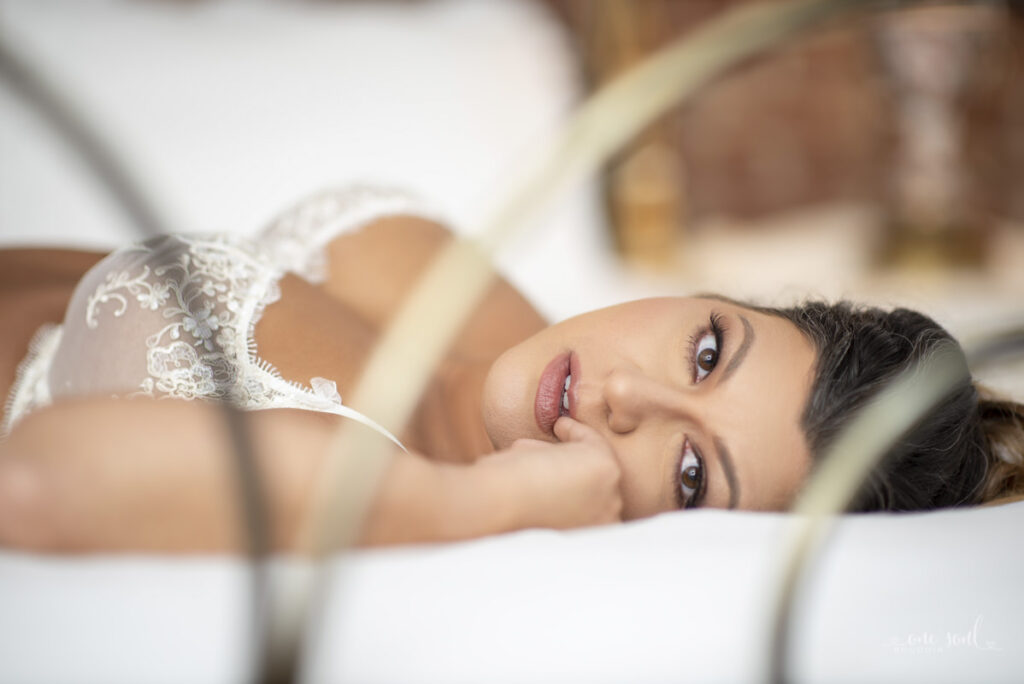 It's always gratifying when a client REALLY appreciates her One Soul Boudoir adventure. Even more so when the client has a lot to compare it to. Take Lindsey, for instance. After her session, this is what she wrote to us in a follow-up questionnaire that we send to each client.
"Having done several other shoots with other photographers, I can honestly say this was the absolute best I have ever experienced. So much so that I'm going to convince my man to come do a couple's session."
Which she did :) We're sharing a few photos from that session in this post along with some from Lindsey's solo performance.
But back to Lindsey's recollections of her day with us.
"Even though I have done sessions before I was a little nervous being in a new location with new photographers, and not sure what my hair and makeup person was going to be able to do with my hot mess of hair."
For Lindsey's first shoot with us, we assigned our makeup artist and stylist Fani Bustos to do the honors.
"It was absolutely amazing," Lindsey said. "The time and attention that was given to me made me feel like a glamour model. When the dust settled and she was finished, I was absolutely more gorgeous than I have ever been before. I felt like a million dollars."
And as far as her comfort level with us was concerned, Lindsey said she felt at home right away.
I was relaxed, comfortable and laughing as if we were longtime friends," she said. "The entire shoot was a relaxed, comfortable, and amazing experience. I never felt pressured, intimidated or insecure. This was by far the easiest and most rewarding shoot with the highest level of service and attention that anyone could imagine."
Oh my god I want to see the pictures NOW!!!!!
Lindsey couldn't wait for her reveal. When the day finally arrived, she brought her boyfriend.
"WOW!! I never thought I could be as beautiful and relaxed as what Jill and David saw and captured through their lenses," she said. "I now can see what my boyfriend sees when he looks at me and tells me I'm beautiful.
"The reveal was surreal in the fact that I got to be involved in selection and discussion of not only what I thought looked good but also what they saw and what they thought were great pics."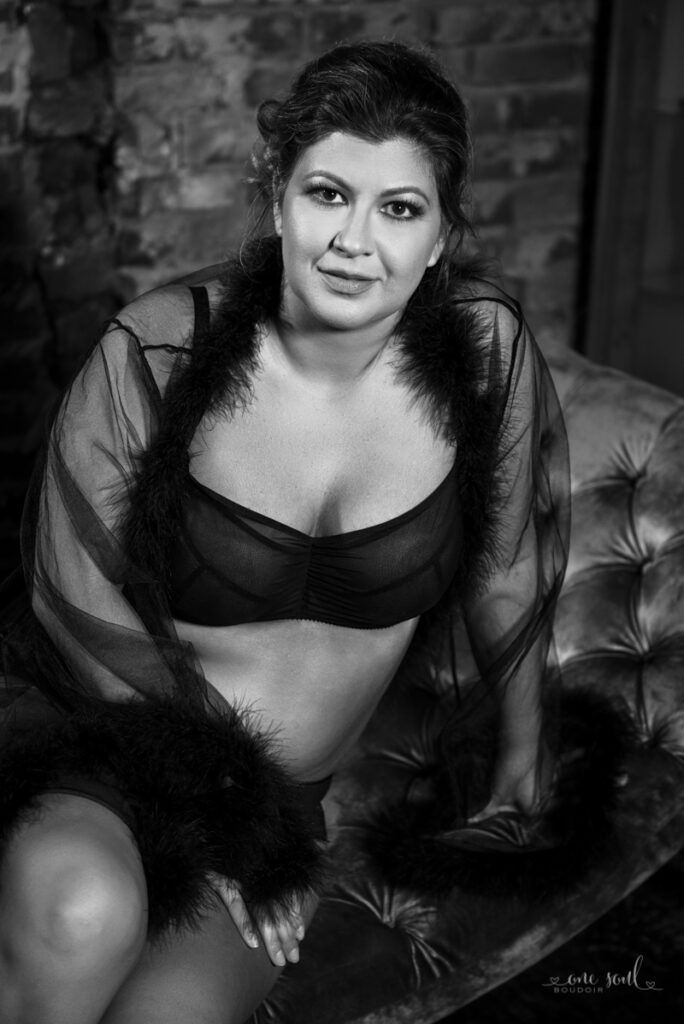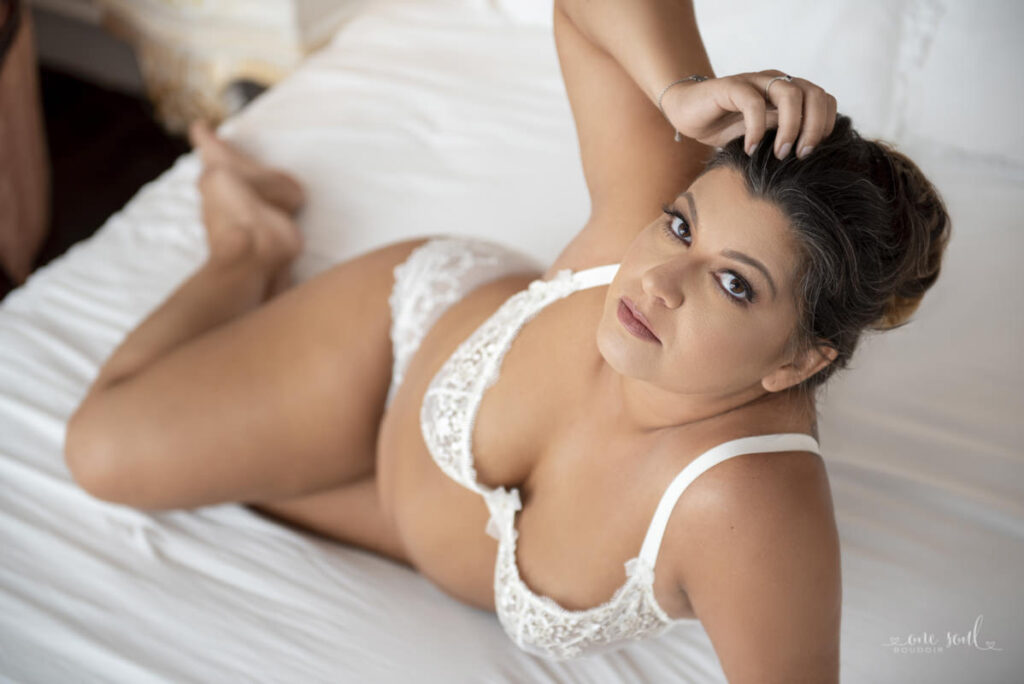 About that boudoir adventure for couples
At Lindsey's reveal, her boyfriend Phil agreed to the couple shoot that Lindsey envisioned. So we brought them back a few weeks later and had a great time allowing them to express themselves and show a bit of their intimacy.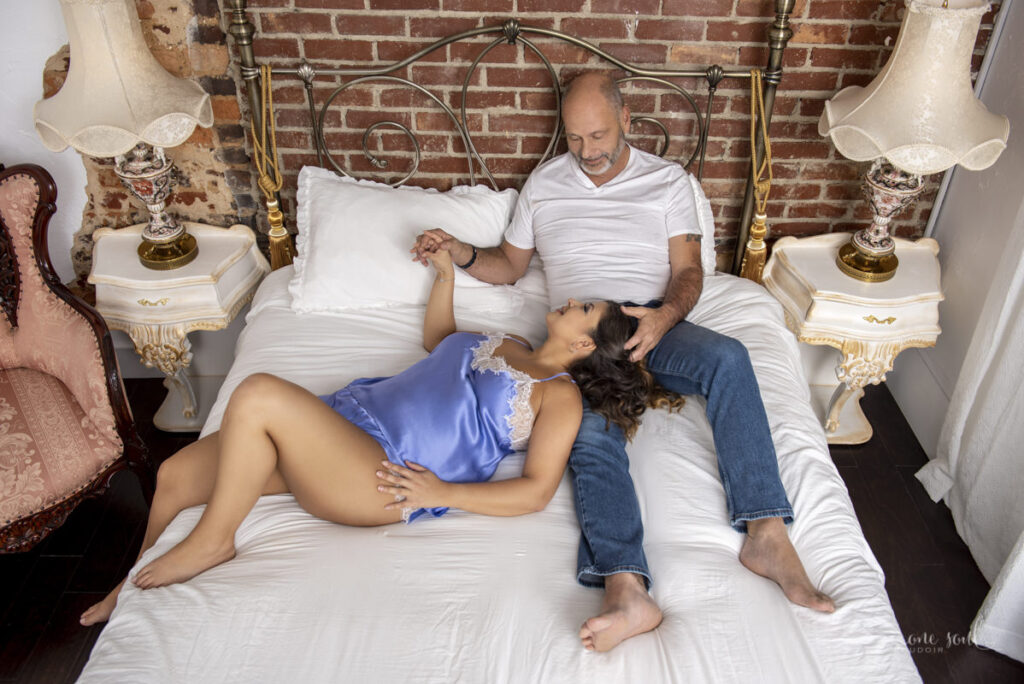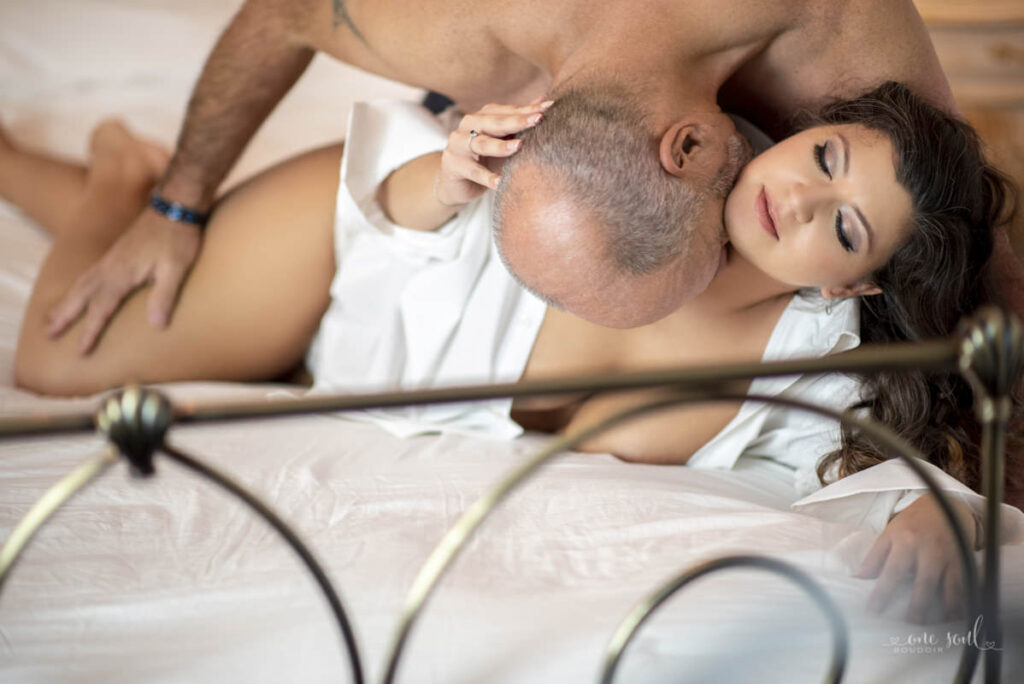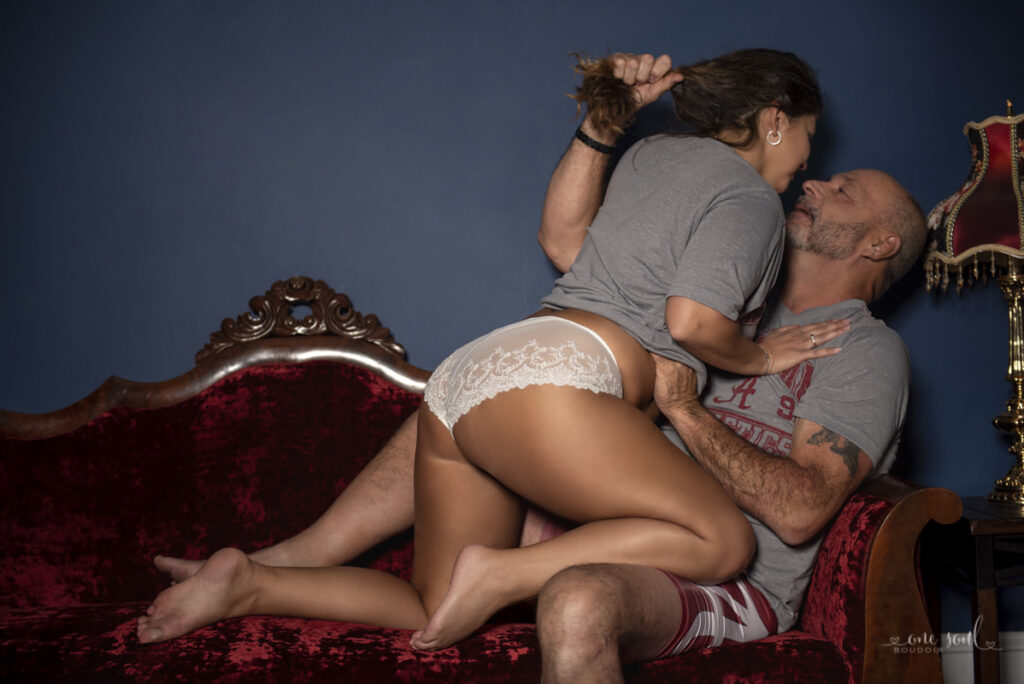 Thinking about YOUR boudoir adventure?
If you're waffling about a boudoir session for yourself, here's what Lindsey has to say: "Take the leap girl you will not be disappointed!" she said. "I promise you that with this team of photographers you WILL NOT BE DISAPPOINTED!! They will make you feel special from start to finish, and most likely you will become part of our little tribe of friends."